Hello and Welcome Friends,
I wanted to start by saying I had a busy past summer with many projects and the writing of my second book. I thank all who have come to visit and take time to read what is my joy and passion. I also can not believe it has been one-year ago I started my blog to share with you about my writing, my book, and just life! I hope to be more active blogging this coming new year and I figured I need more practice. Lol.
Here is a new post I hope you enjoy reading and as always, I look forward to your thoughts and comments.
Diane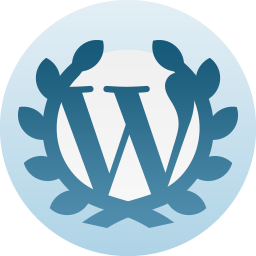 Happy Anniversary with WordPress.com!
You registered on WordPress.com one year ago.
Thanks for flying with us. Keep up the good blogging.

#####
.
Developing the Sacred Virtue of Determination
Dedication
Whether we're trying to complete a boring job, fighting the evil of an addiction or a mean bully, or siding with a group of misfits who are saving the planet from aliens breaching from another dimension; the struggle to focus our abilities and stay in the fight is a real challenge.
We must dedicate ourselves to the problem. In that moment, we believe we'll be successful in overcoming the antagonistic force or forces.
Distraction
Later, we may wake up in a state of forgetfulness. Maybe, we don't feel up to snuff. The goal just doesn't feel as important as it did yesterday. Possibly we are beset by disillusionment, depression, maybe fear, or even pain.
If we are lucky, something inside us screams against the lethargy "No! I've got to do this no matter how I feel, whatever the cost or discomfort."
Rededication
We have become willing to sacrifice our comfort and our fears. We might even become altruistic. Success is in the mindset even if in the most extreme cases, like a battlefield, obliteration is a likely result.
We didn't give up, or defeat ourselves. We fought our way through to whatever end we chose to achieve, despite the cost.
Determination
We are given plenty of opportunities to practice and strengthen this virtue for a reason. Early levels of development might include learning to stand and walk, or how to communicate with others (a life-long endeavor). Later, we battle antagonists like boredom, bullies, inept bosses, war, illness, and death.
These challenges can help develop and strengthen our souls. The endgame could be that we dedicate ourselves to God, and to serving His creation. In doing so we achieve the pinnacle of selflessness. Immersion with the Creator. Think of Mother Teresa, the Dalai Lama, Pope Francis, or Swami Prabhavananda.
This is the path of the Apostles in each Age. It is necessary for their sacrifices and determination, to protect and grow the tiny flame brought by the Prophet, in each rebirth of the Single, Ancient Faith of God, for all eternity.
Author/Writer, Diane Olsen

My New Book on Amazon Kindle.